Georgia Drug Card partners with United Networks of America to Help Kids at Children's Hospital of Georgia
Since 1998, Children's Hospital of Georgia has delivered quality care and treatment for children and adolescents throughout Georgia and South Carolina. Donations to CHOG, such as those made by Georgia Drug Card & United Networks of America, help provide pediatric medical equipment, critical treatment and compassionate experiences for their little patients.
The Georgia Drug Card is a free prescription drug card, that allows consumers to save on generic and name brand medications. The card is available to everyone at no cost and is accepted at all major chain pharmacies. The best part? Each time you use your Georgia Drug Card to save on prescription medications, a donation is made to your local Children's Miracle Network Hospital. Together we #makemiracleshappen!
Pictured below is Joy Mcadams of Georgia Drug Card presenting a check for $8,344.55 to Catherine Stewart of Children's Hospital of Georgia.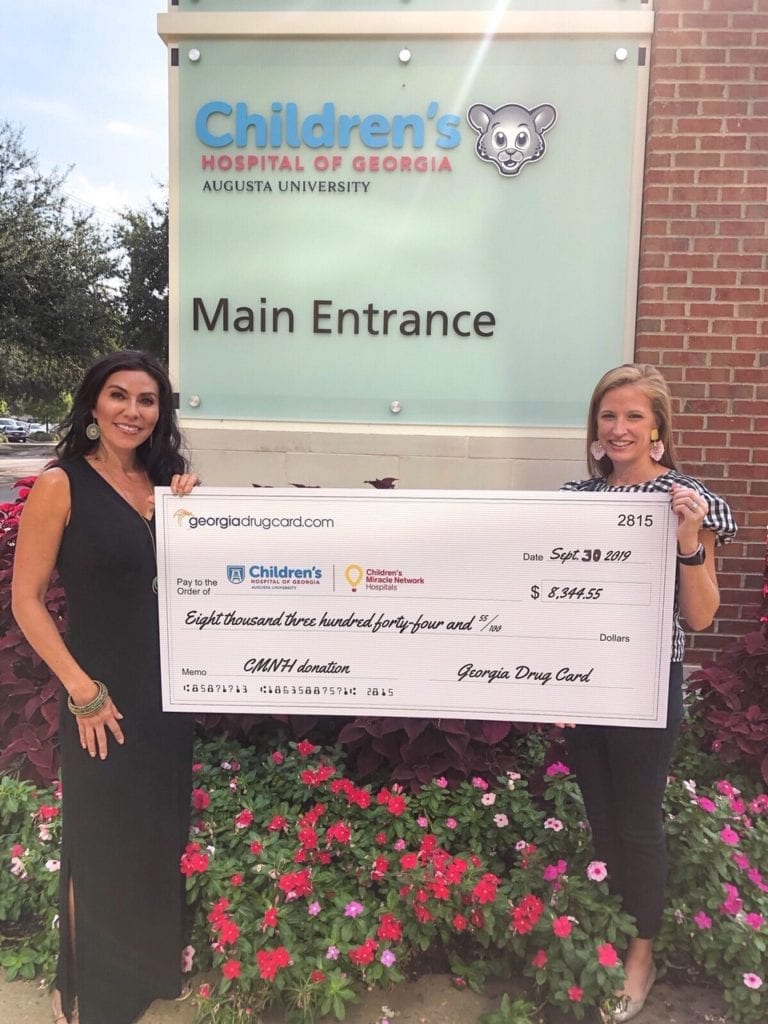 Since 2015, the United Networks of America partnership with Children's Miracle Network Hospitals has raised over $2.4 million dollars for local children's hospitals. Of this, $8,344.55 has been raised for Children's Hospital of Georgia.
ABOUT UNITED NETWORKS OF AMERICA
United Networks of America is one of the largest providers of value added managed care products and services in the United States. Since 1993, United Networks of America has continued to grow its network to more than 240,000 participating providers serving more than 120.1 million members across the United States of America, Puerto Rico, Guam, and U.S. Virgin Islands. The diverse membership base is a testament to the versatility and value of those networks. United Networks of America clients include TPA's, insurance companies, associations, universities, federal and state governments, school systems, large employers, among others. Each year, United Networks of America programs continue to receive the highest rankings in the country among value added programs. For more information on United Networks of America please click here