Miracle Monday: Meet Philip!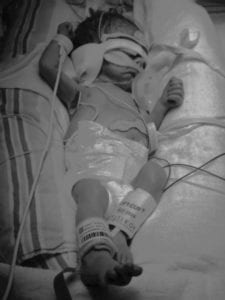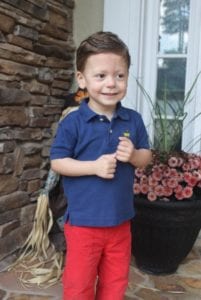 Miracle Monday: Meet Philip!
During a routine prenatal anatomy scan, the doctor noticed some anomalies with the blood flow through Philip's little heart.
An appointment was immediately arranged for his family to see a cardiologist, where they identified several critical defects with Philip's heart. His parents were told that if Philip went to term, he would likely spend several weeks in the NICU and require a major heart surgery before he could go home. He would likely also need another surgery at six months of age.
At 32 weeks pregnant, Philip's mother, Ann, began bleeding; they rushed to the hospital. Ann was suffering from preeclampsia and HELLP, a life-threatening pregnancy complication. Philip was delivered the next day.
Philip struggled for life, but after 52 days, he had his first surgery. He went home five days later, closely monitored by his team at the Children's Hospital of Georgia.
Finally, after eight long months, Philip was ready to go back into surgery to correct his heart defects. His surgery was successful, and he will need another surgery at some point in his future, but today he is otherwise a healthy 2 year old.
"At the risk of sounding cliché, every day is Philip's best day since coming home from surgery," said Ann Kenny. "He loves his family and adores his brothers, lighting up with a big smile at the sight of any one of us."