Things are RUFF. Casey & Nugget are here to help!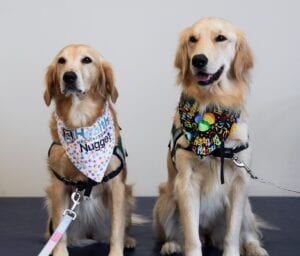 Watch this video to learn how Casey and Nugget help provide the best care for kids at Children's Hospital of Georgia.
Right now, more than ever, our facility dogs are able to alleviate stress, help facilitate care and get up close and personal with our patients. This donor-funded program ensures a fraction of normalcy during these uncertain times.
Your continued support through Children's Miracle Network Hospitals makes our Facility Dog Program possible. We are FUR-ever grateful!
For additional cute puppy pictures and Children's Hospital of Georgia updates, make sure to follow us on Facebook, Instagram, and Twitter!