Thank you GS Miracle!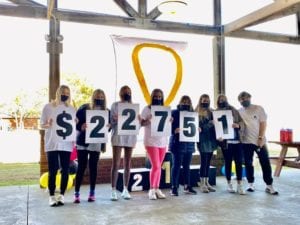 On Saturday March 6, GS Miracle, a student-led organization on the campus of Georgia Southern University, came together to hold its annual Dance Marathon.  This annual Dance Marathon is the culmination of a year long fundraising effort.  Students played games, wrote letters to Ambassador children, continued to fundraise, and learned a group dance, all while wearing masks and practiced social distancing.
At the end of this year's Dance Marathon, it was announced that they raised $22,751 for the kids at the Children's Hospital of Georgia!  Thank you to GS Miracle, sponsors, donors, participants, and everyone who made this year's event a success!