Miracle Monday: One Year Milestone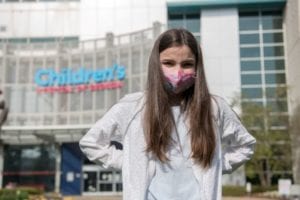 It is hard to believe that it has been a year since the COVID-19 global pandemic began.  We truly appreciate you and your team for continuing to support the Children's Hospital of Georgia all while continuing to navigate this new world of masks, social distancing, keeping your customers/clients satisfied by having the doors to your business or restaurant open.  AU Health has pioneered the state of Georgia during this pandemic and we wanted to take a minute to share the following resources.
Do you have questions about COVID-19 symptoms?
Do you need to schedule a COVID-19 test?
Please call the testing hotline at 706-721-1852.
Would you like to sign up for a vaccine appointment? 
Vaccine clinics are available in both Georgia and South Carolina, if you are interested in learning more or about scheduling a vaccine appointment, please visit:
https://www.augustahealth.org/vaccine/
THANK YOU for all you do. Please stay healthy and take good care of yourselves and your loved ones. If we may be of assistance to you in any way, please let us know.