Bath time for Casey & Nugget!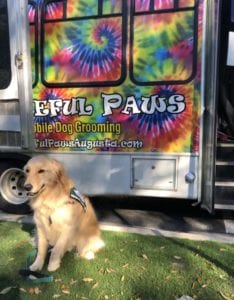 After her Monday morning bath, Casey is ready for a week of serving patients and families!
Children's Hospital of Georgia facility dogs, Casey and Nugget, have an important job supporting our patients and families. Thanks to Grateful Paws Mobile Dog Grooming and Children's Miracle Network Hospitals donations, they are always able to come to work looking good, smelling great, and most importantly clean and ready for patient cuddles.