Ace Shootout's Fan Favorite Changing Kids' Health
Ace Hardware hosts the annual Ace Shootout raising much-needed funds for Children's Miracle Network Hospitals®. During the event, fans vote for their favorite athlete who showed their skills and excitement.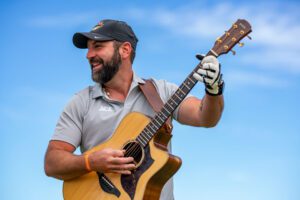 The results are in!
Congratulations to the shy and bashful Josh Kelley for winning the title of the 2021 Ace Shootout Fan Favorite.
From winning his high school golf championship to playing golf at the University of Mississippi, this is a way josh can do more for the critical funds needed at his local children's hospital.
Josh won $10,000 donation for Children's Hospital of Georgia, Augusta sponsored by Milwaukee Tool.
Did you miss the 2021 Ace Shootout premiere?
Thanks to the players, vendor sponsors, staff, volunteers and fans for joining us at the Ace Shootout each year. This event is not only fun and entertaining, but it also raises donations supporting local children's hospitals to fund life-saving treatments and healthcare services.
We know when we help fund medical treatments, equipment and facilities, we ensure children live healthy, fulfilling lives and foster the builders, crafters and creators of tomorrow.
Together, when we can change kids' health, we change the future—for all of us.