20th Annual iHeart Media Cares for Kids Radiothon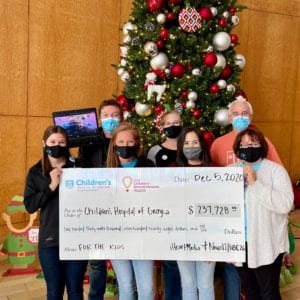 The 20th annual iHeartMedia Cares for Kids Radiothon was December 3 -5 at the Children's Hospital of Georgia. This year's Children's Miracle Network Hospitals fundraiser brought in $237,728 in donations and pledges.
The Cares for Kids Radiothon is the largest single CMN Hospitals fundraiser for Children's Hospital of Georgia. Area iHeartMedia radio stations 104.3 WBBQ, 96.3 KISS-FM, 105.7 The Bull and television partners News 12/NBC 26 joined together over three days in support of Children's, asking listeners to call in and become "Miracle Makers" for the area's only children's hospital.
A big thank you to everyone who helped make miracles happen this holiday season!