2020 Month of Miracles Winners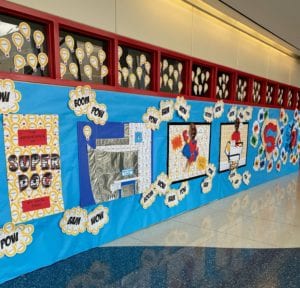 We are so excited to announce our 2020 Month of Miracles award for the Best Display and Most Money raised goes to the Children's Post-anesthesia Care Unit (PACU)! Our PACU team raised $1,248 and their impressive display featured the Adventures of Super Doc, which guest starred our very own super doc, Dr. Hatley. Way to go PACU!
Our runner up for Best Display and Most Money Raised goes to the Pediatric Pharmacy! Raising $884, the team created a fun under the sea display reading "Whalecome to CHOG, where our miracles are the turtle package!" Their Halloween costumes, which played perfectly into their display theme, were the icing on the cake!

A big thanks to all participating departments and everyone who donated. Together we raised $5,511 for the Children's Hospital of Georgia, your local Children's Miracle Network Hospital.